Ye Old Futurist Debate: CRISPR DESIGNER BABIES
Date/Time
10/28/18
8:00 pm - 10:00 pm
Location
Angel City Brewery & Public House
uturistic Debate for Non Futurists: Topic: CRISPR DESIGNER BABIES
For the final YOFU debate we are pulling out the most controversial, legendary and bizarre futuristic topic: CRIPSR.
Picture CRISPR-Cas9 as like a "find and replace" search in a computer document, only instead of words, you're editing genetic sequences. Whether you are wiping out an entire mosquito population, personalizing your cancer treatment, mixing species, or repairing a human genetic mutation for a designer baby — the question at hand is: is it OK to start editing DNA?
Look for us at Angel City Brewery (back bar) for the final showdown. Doors open at 7:30, debate starts sharply at 8pm! Come down, drink beer, blow your mind, and after all the information is out on the table we invite you to slam down your cup and vote.
Ticket link:
https://www.eventbrite.com/e/ye-old-futurist-debate-crispr-designer-babies-tickets-50709676006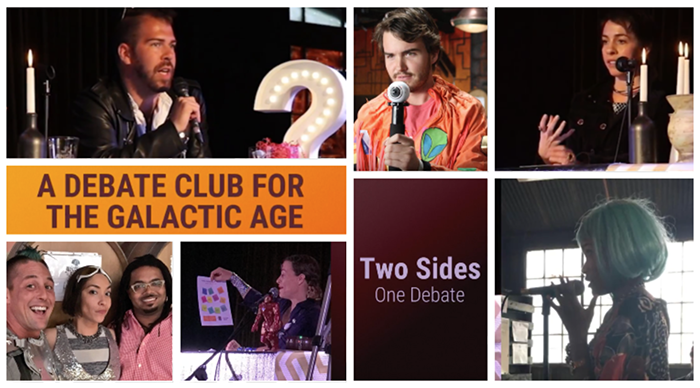 #CRISPR #GENEEDITING #DESIGNERBABIES #GERMLINE #ECOSYSTEM #GMO #TRAITS #GENETHERAPY